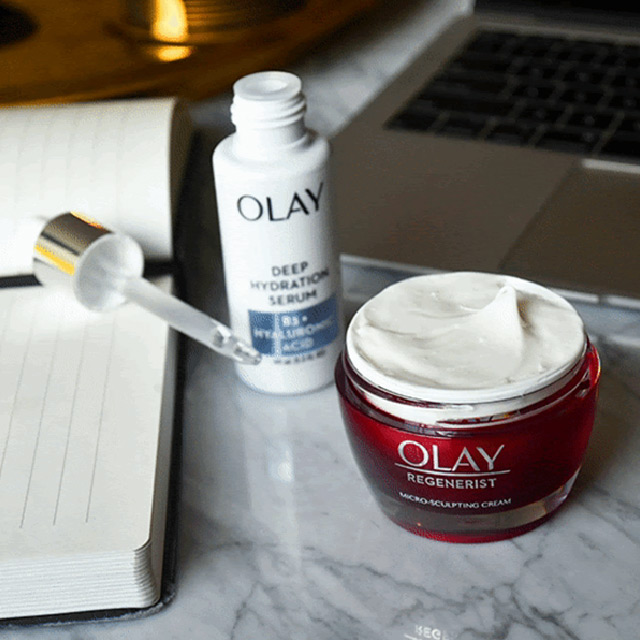 With so many options on the shelf, how do you know which moisturizer is right for you? Let Olay educate you on the different types of moisturizers so you can give your skin some thirst quenching goodness.
Types of Moisturizers
Creams

Creams, the most common type of moisturizer, easily penetrate skin to deliver key ingredients that lock moisture in. By binding water to the skin and reducing evaporation, creams actually increase skin's water content. Not all cream moisturizers are created equally, so it's important to choose a cream moisturizer based on your skin type.

Serums

Serums are concentrated moisturizers. The active ingredients in serums are generally more potent so they target a variety of skin concerns by delivering a large dose of key ingredients. Serums are light formulas that are especially great for skin concerns like hyperpigmentation and dark spots

Oils

Facial oils Regenerist Luminous Facial Oil offer a surge of hydration to help condition skin to a smooth texture. Oils go on sheer and work by penetrating into skin's lipid (fat) surface layer preventing water loss. And contrary to popular belief, facial oils are non-greasy and they won't clog your pores.

Moisturizers with SPF

When choosing a moisturizer, it is important to look for one with an SPF of at least 15. Without SPF broad spectrum protection, your skin is vulnerable to sun damage and premature wrinkles.
---
read more >