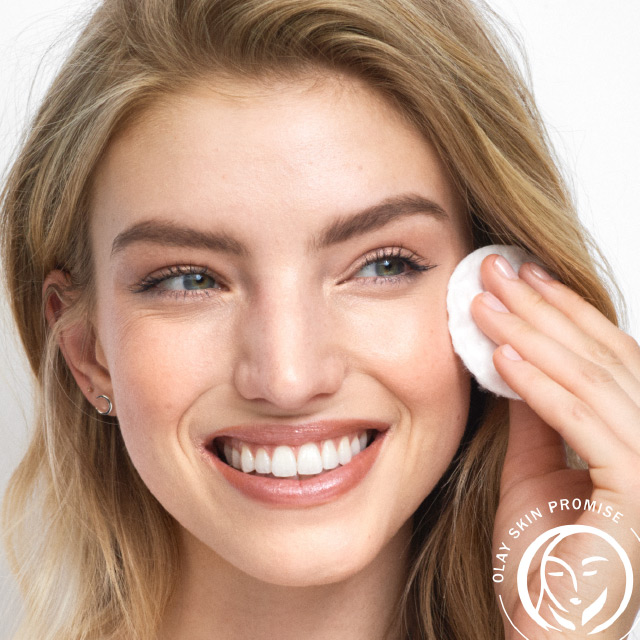 When it comes to skin care, the South Koreans don't mess around. The beauty ideal is a flawless complexion and there's a lot we can learn from the Korean regimen.
Step 1: Makeup Remover
Removing makeup is critical since it preps skin for a deep cleanse. A makeup removing wet cloth or cleansing oil will not only remove makeup but it will also clear away the day's dirt and pollution that settled into pores.
Step 2: Cleanser
A makeup-free face provides a fresh palette to thoroughly cleanse skin. Work cleanser into a foaming lather by rubbing vigorously with water and gently massaging in upward, circular motions for 1-2 minutes. Additionally, use a exfoliating scrub after the cleanser once a week for thorough exfoliation.
Step 3: Hydrating Toner
Apply directly after cleansing the face to replenish hydration. This product is a clear or milky liquid that is poured into a cotton pad or your hands and lightly patted all over the face.
Step 4: Emulsion:
This is a light-feeling lotion that also helps to replenish hydration, applied in the same method as the hydrating toner.
Step 5: Eye Cream
It is never too early to start addressing wrinkles around the eye area. Every day, morning and evening, pat an eye treatment with the ring finger around the eye corner, upper and lower eyelids.
Step 6: Essence/ Serum
Add a splash of moisture after cleansing by applying a facial essence or serum. A facial essence or serum is like thickened, milky water that is poured into hands, gently rubbed between palms and pressed onto the face to focus on a targeted issue – whether it's for anti-aging or reducing the appearance of darks spots for uneven skin tone. Since it's concentrated it should be applied before a moisturizer or sunscreen.
Step 7: Moisturizer
South Koreans understand the importance of a daily facial moisturizer. Apply a moisturizer in a gentle manner by applying to the face in gentle, patting motions.
Step 8: BB/ CC Cream with Sunscreen
In order to ensure proper protection from the sun, always apply SPF last. This final layer will help ensure skin is properly protected from the sun's harsh rays. BB and CC creams also help provide a light layer of skin perfecting coverage.Special Treatment—The Substrate MaskMany Korean women make regular use of a substrate mask 2-3 times per week. Substrate masks are non-woven cloths with concentrated skin conditioning ingredients. This allows skin to be immersed in key skin care ingredients, resulting in a visibly radiant complexion.
---
read more >