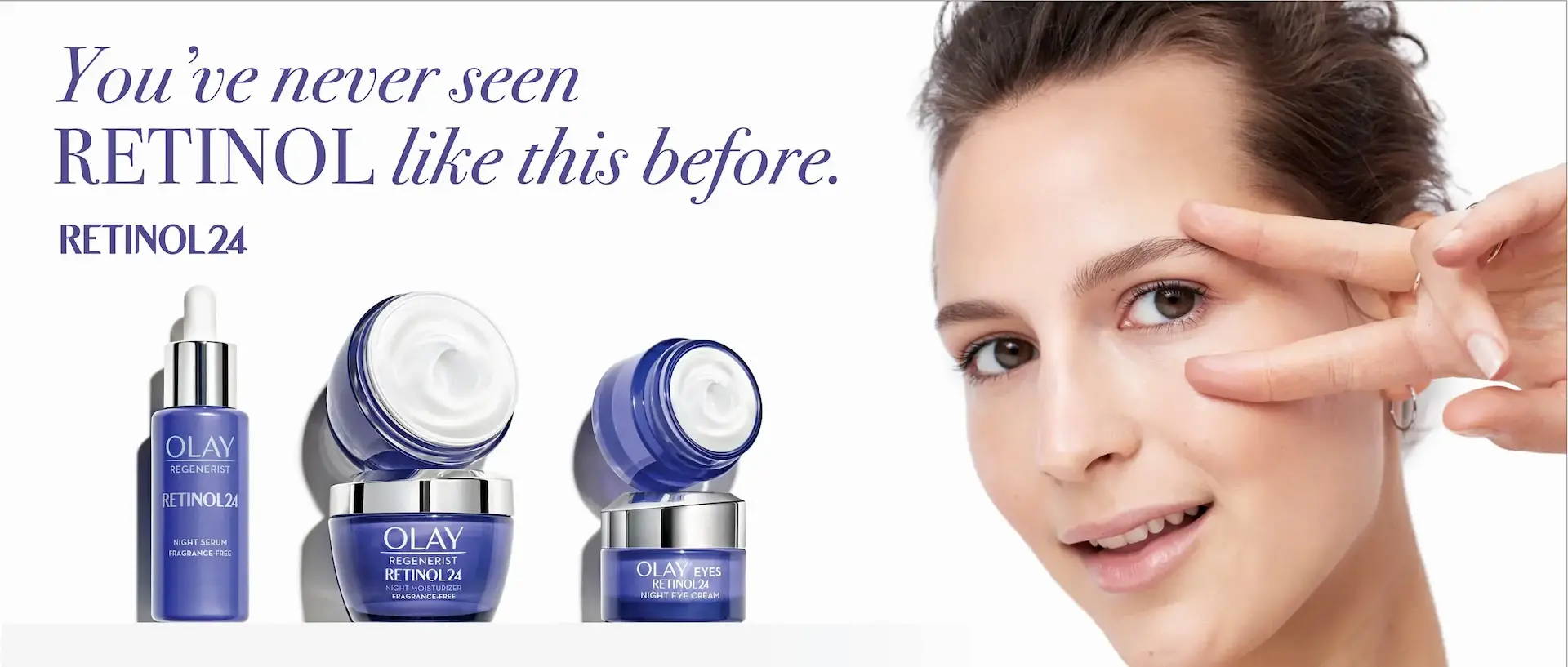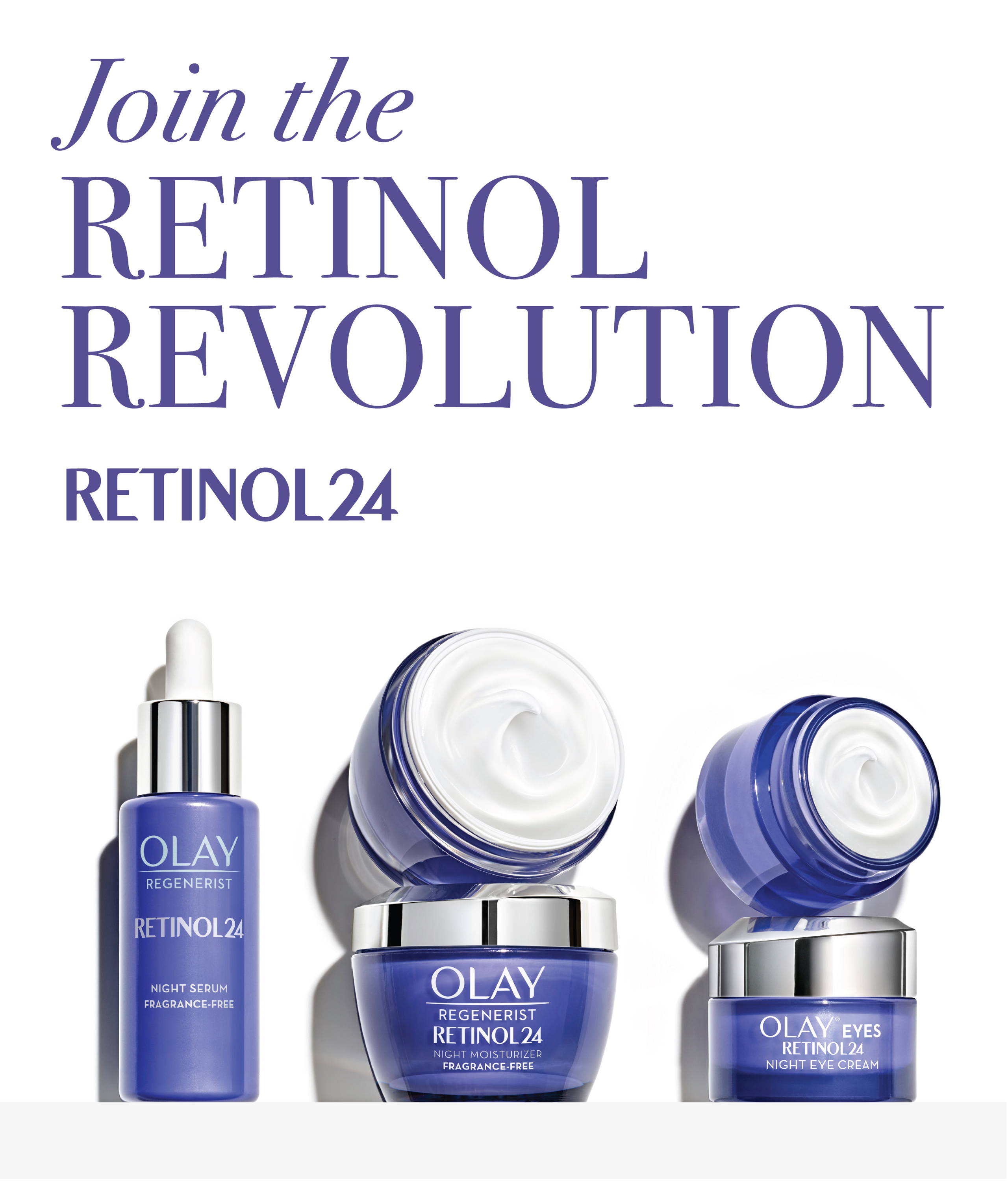 Join The Retinol Revolution
Regenerist Retinol 24
Night Face Moisturizer
Fragrance Free
Regenerist Retinol 24
Night Serum
Fragrance Free
Regenerist Retinol 24
Night Eye Cream
Fragrance Free
---
---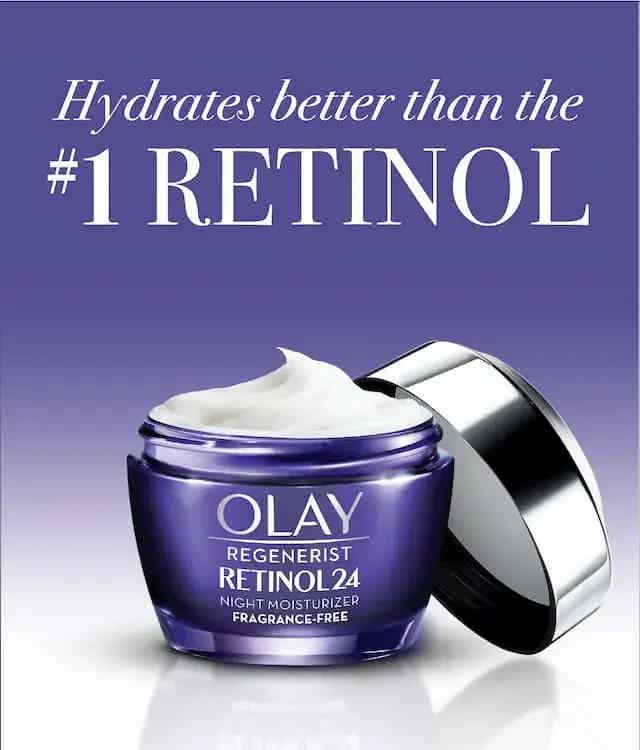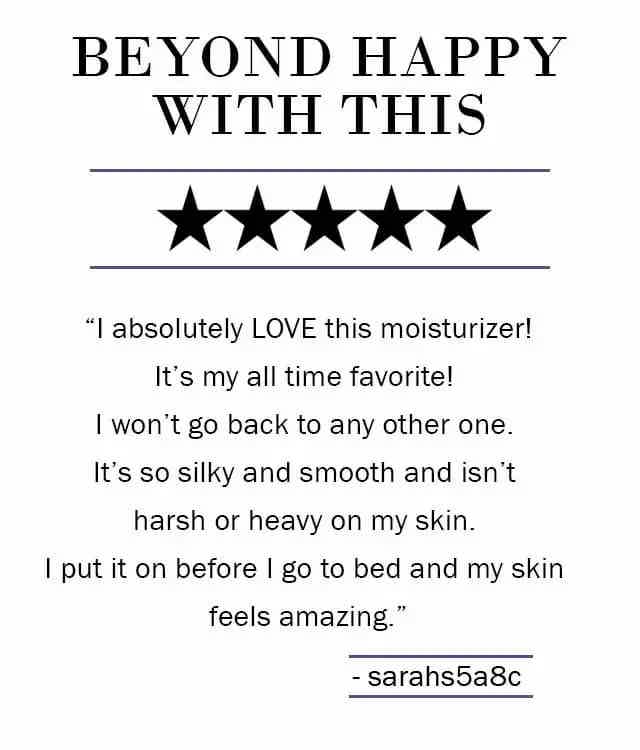 ---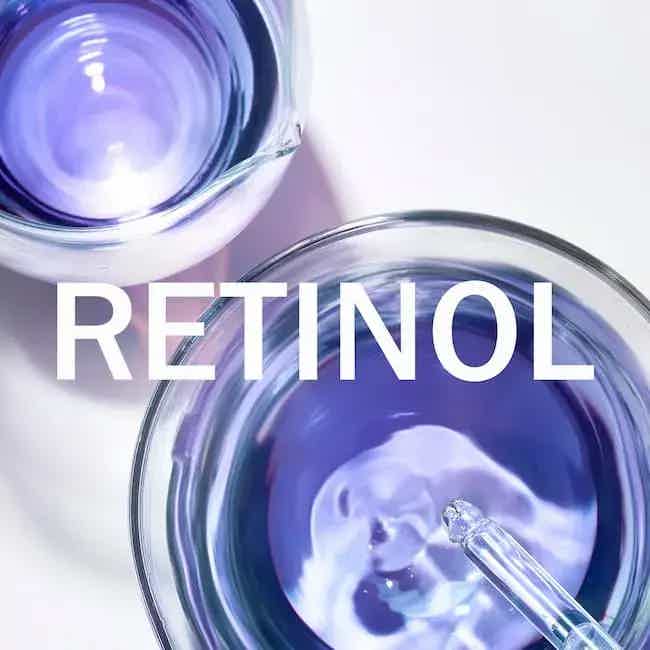 How does retinol work?
It works by encouraging your skin cells to turn over faster than they would normally, making way for new skin. Basically it's like spring cleaning for your skin: out with the old and in with the new.
What is retinol, exactly?
Actually, retinol is a form of Vitamin A. It can brighten and smooth skin while fading signs of damage. It's set apart from other skin care ingredients because of it's power, versatility and potency.
What can retinol do for me?
If you're looking for bright, smooth skin you should give retinol a try. If you've used it in the past and it's given you a hard time, don't give up on your retinol dreams! You've never tried Retinol like this before.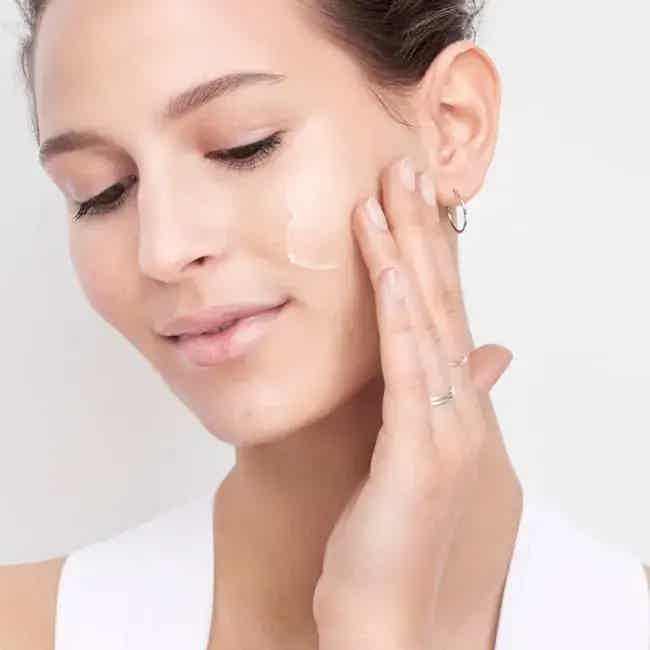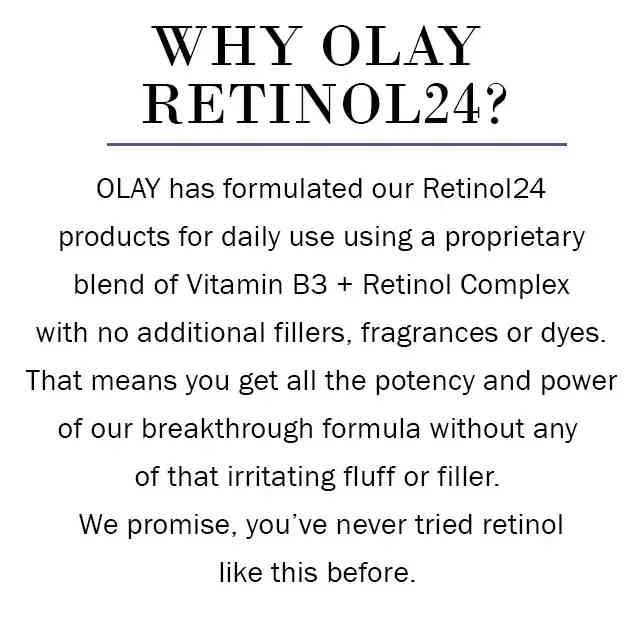 Why OLAY Regenerist Retinol24?
Retinol24 products are formulated with a proprietary blend of Vitamin B3 + Retinoid Complex. And formulated WITHOUT fluff and filler for 24 hour potency and hydration.
What benefits will I see?
We're so glad you asked! With Retinol24, you'll get 24 hour hydration PLUS our special formula will help brighten skin, smooth fine lines, even the look of skin tone and visibly improve dark spots. Are you ready for the Retinol Revolution?