Posted by Sarah Wheeler on Nov 3rd 2020
tips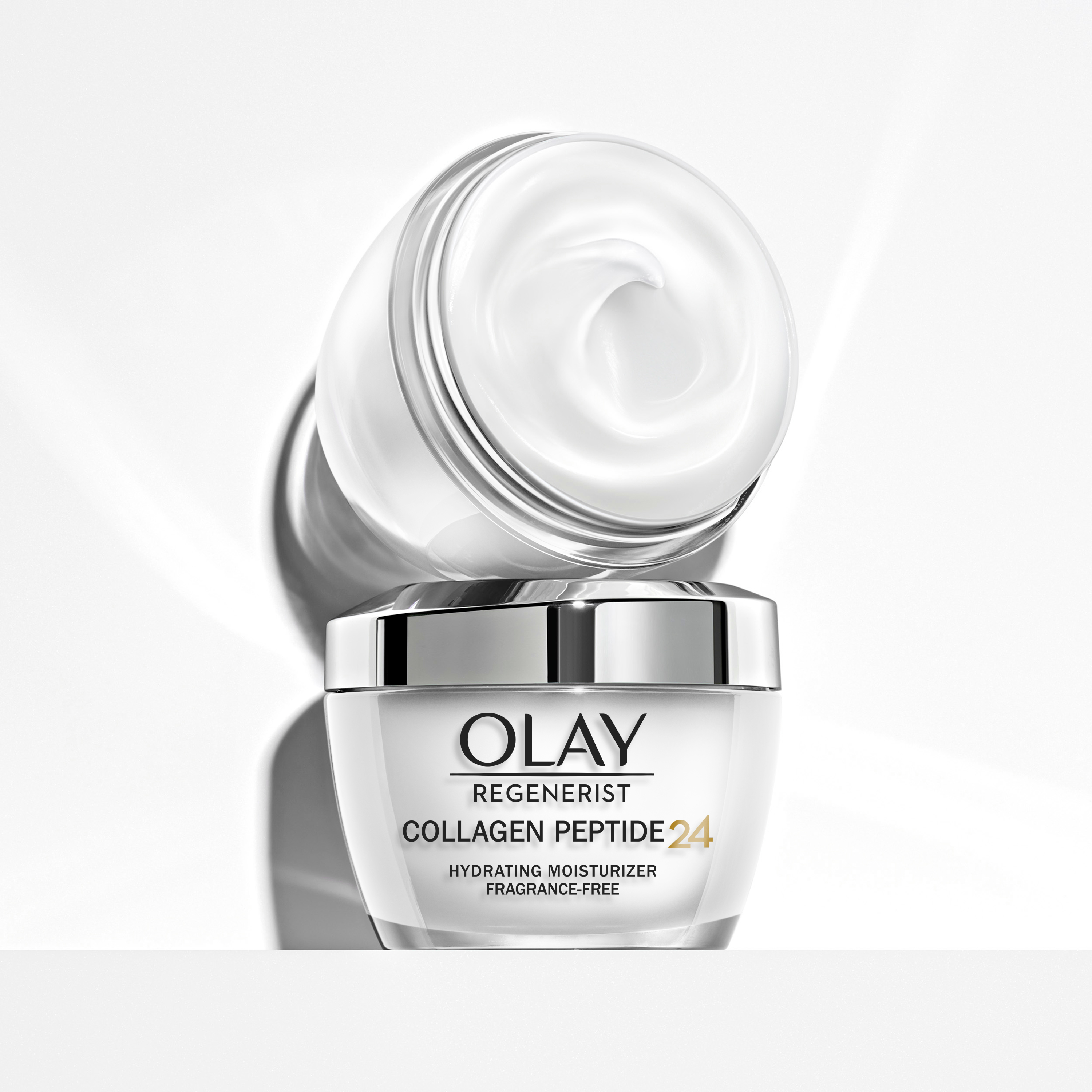 This ain't your grandma's skincare.
There are people who say skincare isn't a science. We're not those people. Our beauty scientists have spent over 50 years improving our formulas and discovering, distilling, and enhancing new ingredients to bring you the cutting edge in skincare. Here, we'll talk about one of our favorite ingredients: collagen peptides, and break down the major benefits of adding our fantastic formulas to your skincare routine.
What are collagen peptides?
We've got the two little words your skin longs to hear: plumping moisture. If you know your skincare, you've heard of collagen, and you may have heard of peptides. (Psst – if you haven't, we wrote about them here.) Our proprietary formulas, with collagen peptide, help deliver visible skin transformation.
Our Collagen Peptide formulas have the absolute highest level of peptide in any Olay formula. Our formulas, with Collagen Peptide and Vitamin B3+, help make skin look firmer and maintain moisture. That's the recipe for visibly smoother, firmer skin.
Who benefits from collagen peptides?
While anyone can benefit from Collagen Peptide, these formulas really pack a punch on skin that's just starting to see wrinkles, like when you're in your late twenties and early thirties. They are also great for women in their forties, fifties, sixties and beyond who want to see smoother, plumper skin.
You'll notice the most difference using these formulas if you have skin that's a bit drier. We don't want to brag too much on our formulas (we like to let the results speak for themselves), but our Collagen Peptide 24 Hydrating Moisturizer hydrates better than $100, $200, and even a $400 cream to visibly firm skin. That said, normal and oily skin types can most certainly use this formula and see a difference as well!
We love Collagen Peptide, and we think that once you start using them, you will too. If you're interested in adding them to your skincare routine, head over to our Collagen Peptide 24 page to get started!
---
read more >