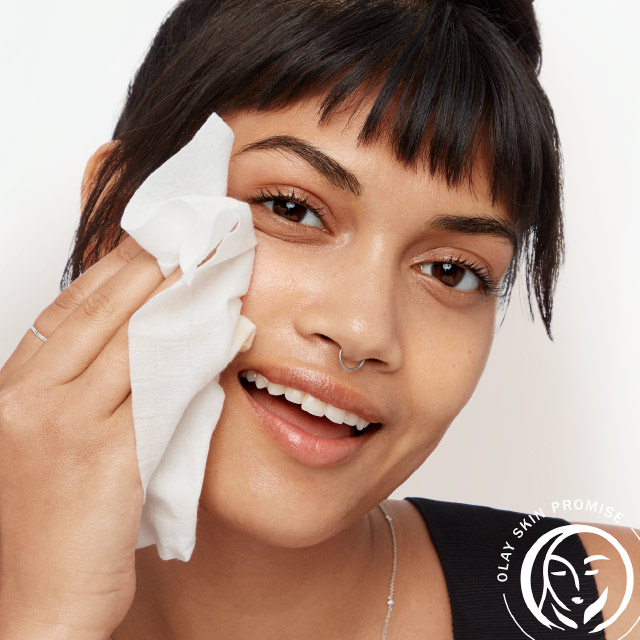 Facial wet clothes are quickly becoming the go-to beauty product—hurry and make them a member of your skin care regimen.
What is a Facial Wet Cloth?
A wet cloth is similar to a baby wipe for your face. Developed out of similar technology, wet cloths can be as effective at cleansing the face as liquids and are especially convenient when you're on the go and not near a sink. Some are specially designed for makeup and mascara removal and some are good for more general purpose cleansing.
How Do Wet Cloths Cleanse?
The disposable cloth comes with mild cleansing ingredients already on the wipe which help to remove impurities from the surface of your skin.
They:
* Cleanse skin by removing surface dirt and oil
* Trap dirt and make-up in the wipe's fibers
* Gently exfoliate skin and remove dead skin cells
Types of Wipes
Make-Up Removing Wet Cloths
Stubborn make up, even waterproof mascara, does not stand a chance with these gentle wet cloths.
Fresh Effects Make-Up Removal Wet Cloths
Multi-Purpose Cleansing Wet Cloths
Cleanse, refresh and lightly exfoliate in one easy step for skin that is clean, soft and smooth – especially after workouts or while on the go.
Regenerist Micro-Exfoliating Wet Cleansing Cloths
Olay Wet Cleansing Towelettes - Normal skin
---
read more >