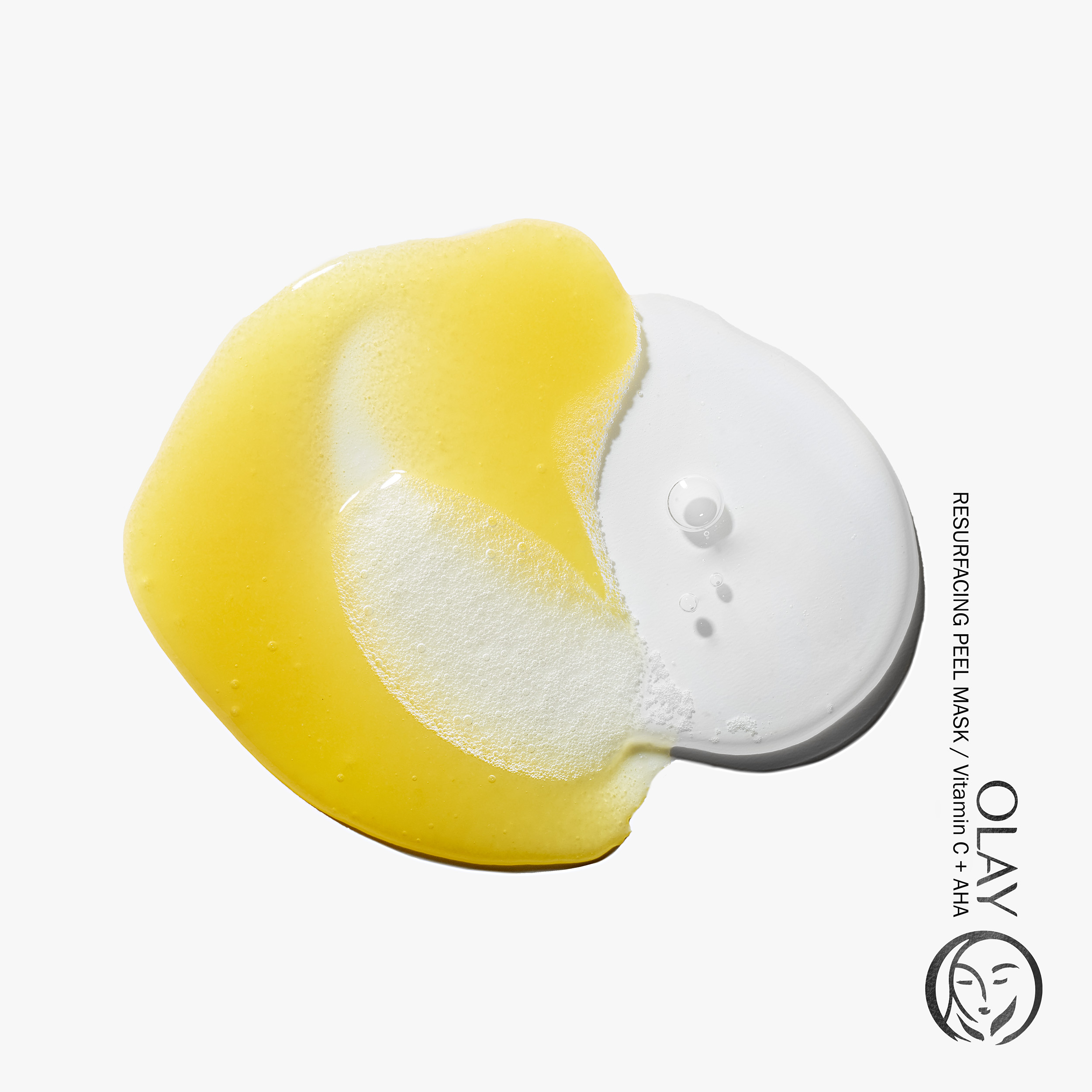 The beauty ritual of skin exfoliation to achieve glowing, bright and fresh-faced skin is not a new idea. The microdermabrasion treatment was invented in 1985 and for the first time, mechanical exfoliation was paired with the topical application of alpha hydroxy acid or AHA. The result was exfoliation with the added benefit of stimulating surface cell turnover.
At-home microdermabrasion is quickly becoming the latest beauty obsession due to their recent formula enhancements and accessibility. New treatments include the most scientifically advanced ingredients that are both effective and gentle on skin, enabling radiant results from the comfort and convenience of your home.
How Does an At-Home Microdermabrasion Treatment Work?
Microdermabrasion treatments usually feature a facial scrub that often contains AHAs such as glycolic acid or lactic acid. The acids dissolve the 'glue' that hold skin cells together, making it easier for the scrub to lift the dead skin cells away. Some microdermabrasion treatments you can use at home feature electric or battery-powered devices that work with the scrub to help polish away the dead skin cells that cause dull patches and surface discoloration.
Despite common misconceptions, the at-home process is extremely gentle, painless and will not strip the skin of much-needed moisture. The treatment also stimulates faster surface cell turnover which allows your freshest layer of skin to shine through. After a microdermabrasion treatment, your skin is primed and prepped for the next step of your skincare routine, allowing your serum or moisturizer to penetrate skin surface and work more effectively.
When Is It Right To Use a Microdermabrasion Treatment at Home?
Microdermabrasion treatments can be used anytime you want your skin looking its best—especially before a special event or a night on the town. Immediate results include a visible improvement in skin's texture and tone. Skin looks and feels soft and smooth, and your complexion glows with a brilliant, fresh radiance.
With regular use, microdermabrasion treatments help reduce the appearance of fine lines and wrinkles while also improving the look of age spots and hyperpigmentation. The treatment should be used in regular intervals, up to twice a week, leaving a few days in between for optimal results.
An at-home microdermabrasion kit can help you fight the signs of aging without an aggressive or expensive treatment for a look that is your best beautiful.
read more >