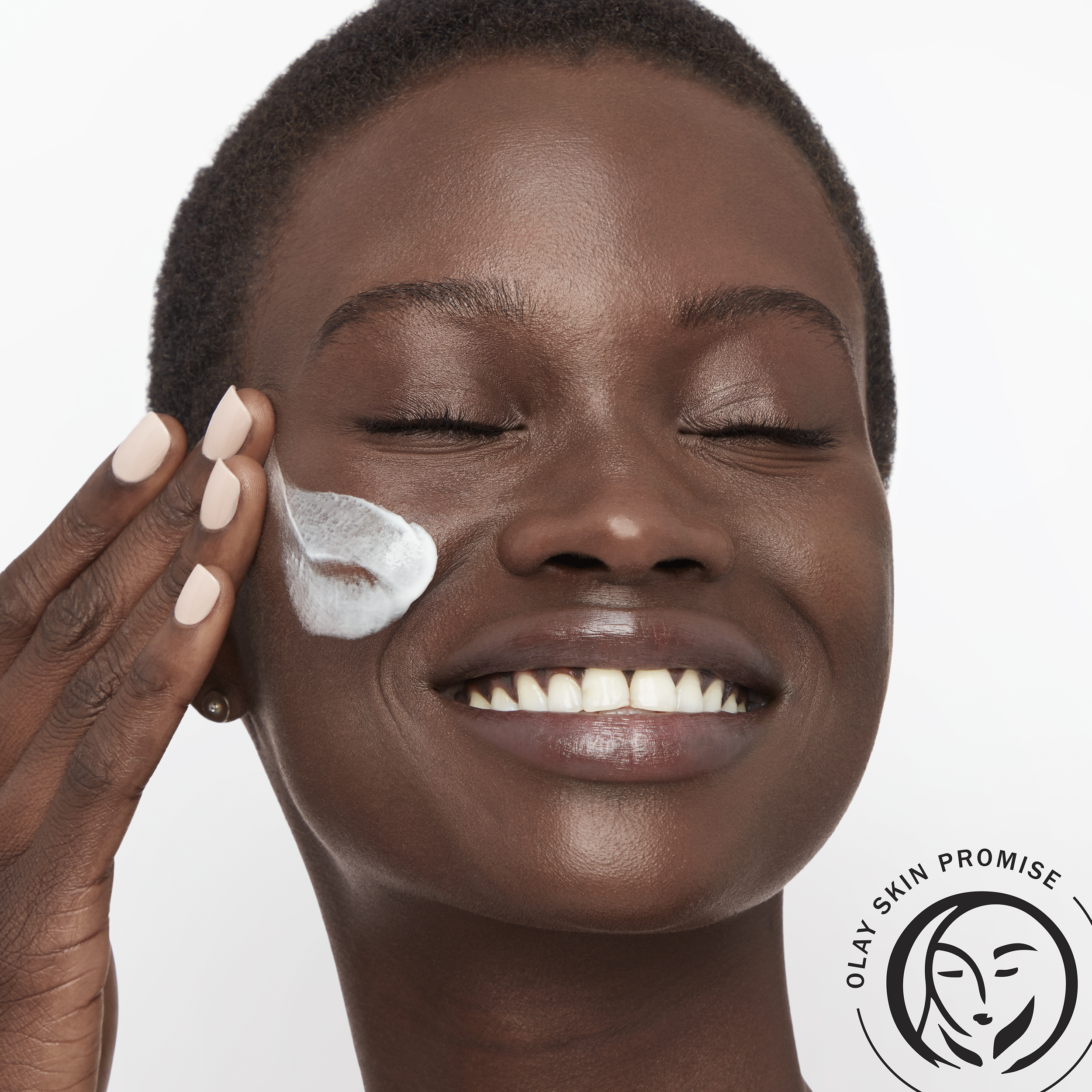 We know how much good a little moisturizer can do for your skin. The right moisturizer can make your skin look and feel smoother, brighter, firmer, and it can help support your skin's delicate moisture barrier. But different skin types need different formulas. We've created the guide to help you navigate which Regenerist moisturizer is right for you based on your skin type and texture.
Moisturizers for Oily Skin
Oily skin needs moisture too! Many oily-skin cleansers and treatments can strip or dry out your skin, and when your skin is dry it can produce more oil. So a lightweight and oil-free moisturizer is just what your skin needs to help bring the balance back and keep you feeling hydrated, but not greasy.
We recommend: Olay Regenerist Whip This breakthrough facial moisturizer transforms from cream to liquid on contact for fast absorption and a breathable feel, so your oily skin will be smooth, matte, and shine-free.
Moisturizers for Normal Skin
While your normal skin feels pretty good most of the time, it feels great when it has the right moisturizer. Normal skin needs a mid-weight formula that can support its moisture barrier without feeling sticky or greasy.
We recommend: Olay Regenerist Micro-Sculpting Cream One of our bestselling moisturizers of all time, this moisture-binding formula instantly hydrates to improve elasticity, and it helps skin surface cell turnover for bright and fresh-looking skin.
Moisturizers for Dry Skin
Dry skin absolutely loves moisture, and you'll see a difference immediately in the smoothness and feel of your skin when you use the right product. You want to look for a heavyweight formula that gives you long-lasting, all day moisture.
We recommend: Olay Regenerist Ultra RichWe've taken our favorite Red Jar formula and made it so much richer. You'll see instantly hydrated and visibly firm skin, and you won't get any of that sticky, greasy feeling you're used to with thick formulas.
Whether you're oily, normal, or dry, you need a moisturizer that works with your skin to keep it smooth and hydrated throughout the day and into the night. Our Regenerist moisturizers come in different formulas but with the same powerful effects so whatever type of skin you have, it feels bright, smooth, hydrated and protected.
read more >