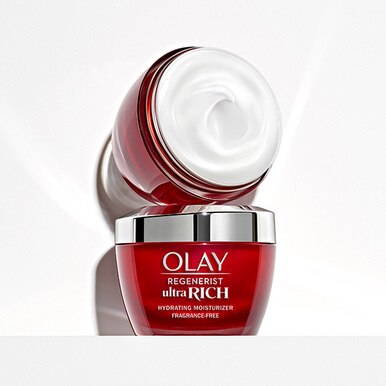 Ah, the winter. Hot fires, cozy blankets, mugs steaming with warm drinks… and dry, tight skin. While there's a lot to love about the winter, we're not loving what it does to our complexion. Here, we've put together a guide of how to get through the season with great skin so you can rock the rosy winter blush without the flaky, itchy aftermath.
How Cold Weather Damages Skin
You know how it goes – spend just a few minutes outside on a frigid day and you'll almost immediately start feeling the effects on your skin. And prolonged exposure can lead to redness and dryness on your face. This is because cold weather almost always means there's a serious lack of moisture in the air. Combine this dry atmosphere with cold weather, and you've got the perfect recipe for dry skin.
How to Help Protect Your Skin from Winter Woes
If you're braving the outdoors:
Bundle up with a hat, scarf and gloves
Sport sunglasses on bright or windy days to help prevent squinting, which can lead to crow's feet
Wear a moisturizer with at least SPF 15 to help protect from UV damage. This is especially important when it snows, since snow can reflect the sun's glare right back onto your skin.
If you're cozy indoors:
Use a humidifier. Most heating sources dry out the air.
Take quick, warm showers instead of long, hot showers… But if you want a long, hot shower in the winter, we don't blame you – just don't forget to moisturize after!
• Use a facial cleanser, never body soap, to cleanse your face. Body soaps strip essential moisture out of your skin.
• Use a deeply moisturizing night cream, like…
Olay's Ultra-Rich Moisturizer
We've winterized our bestselling Red Jar formula with a thicker, richer version: Regenerist Ultra-Rich Moisturizer. We know that even when your skin feels super dry and tight, you don't want that sticky, greasy feel in your moisturizer, so we've crafted our richest formula yet to absorb fast without any of the greasiness you might expect from a thicker cream. Use a little of this every night and you'll brave the winter with your good spirits, and great skin, intact.
read more >