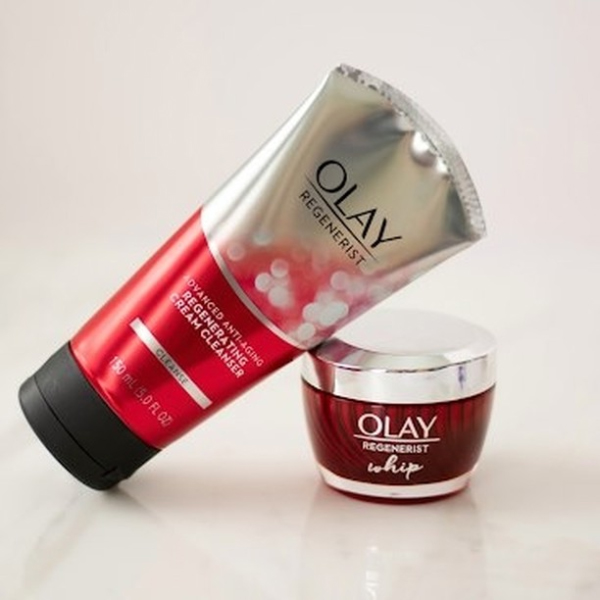 They say a true lady never reveals her age. Keep everyone guessing what yours is with this top notch skin care regimen.
Regenerate Your Surface Skin Cells
MYTH: It's too late for my skin to regain its youthful radiance.
FACT: An exfoliating cleanser can work wonders when it comes to achieving smooth, glowing skin. The tiny exfoliation beads deeply cleanse and accelerate surface cell turnover, leaving you with soft, bright skin.
Hit Reverse
MYTH: There's no way to fight the look of fine lines, so why bother?
FACT: With the right anti-aging moisturizer you can reduce the appearance of fine lines while also hydrating to firm and lift skin. Moisturizers with Amino peptides and vitamins will rapidly deliver anti-aging ingredients deep into the surface to renew skin's surface layers for firmer, younger-looking skin.
Nighttime is Your Primetime
MYTH: My skin is stressed after a busy day and nothing can revive it.
FACT: You can jump start your skin's renewal process while you sleep by using an intensely hydrating night recovery cream. The formula, with an advanced amino peptide complex, can start to regenerate tired skin overnight.
Prepare for Lift Off
MYTH: Only dermatological treatments can reduce the appearance of eye area wrinkles, like crow's feet.
FACT: Soften the appearance of crow's feet with an eye treatment. A formula rich in amino peptides will help to renew skin's surface layers for an instantly brighter appearance to your overall eye area.
---
read more >